Why Canada?
Canada is a G7 country with one of the world's best performing economies over the past decade
Canada is generally considered one of the top countries for migrants in the world due to its economic and social health. Canada has one of the highest per-capita rates of immigration in the world and is an attractive destination for immigrants and visitors.
Canada provides a family-friendly lifestyle, with several world-class cities that provide well-diversified business environments, vibrant social scenes, and cultural events. It has an excellent education system with numerous private schools and elite universities. Five of the world's top 100 business schools are also in Canada. Many governments programs support technological development and business.
Canadian Passport is the 2nd best passport in the world which enables visa-free travel to 184+ countries for citizens
Dual citizenship allowed
Low Population – 2nd Largest Country with Steady Employment rate of around 92%.
Best economy in the world
Excellent medical and health care system
Free high-quality education
A safe country with a lot of space
Social services and social security benefits
A culturally diverse and welcoming society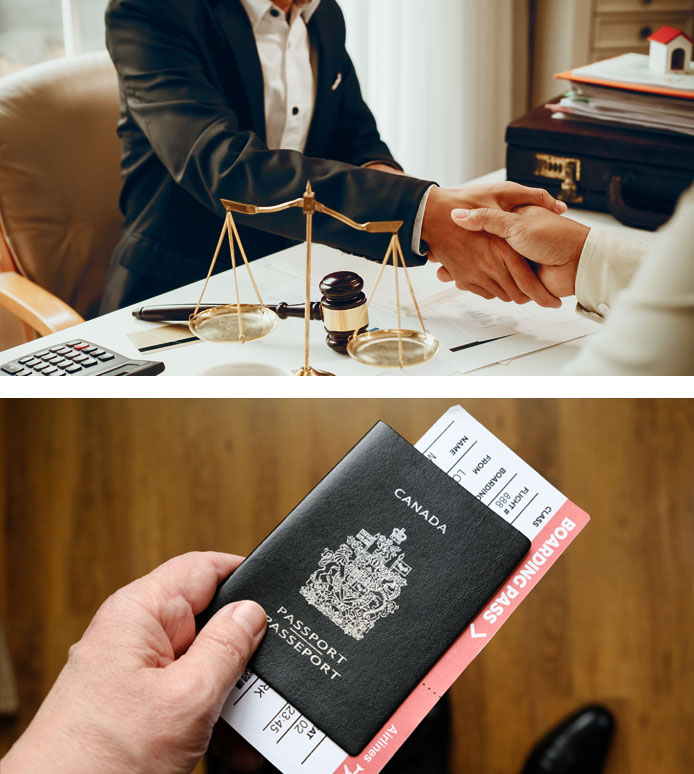 Bayat Legal Services "Pro Bono" legal advice on Canadian Immigration for Skilled Workers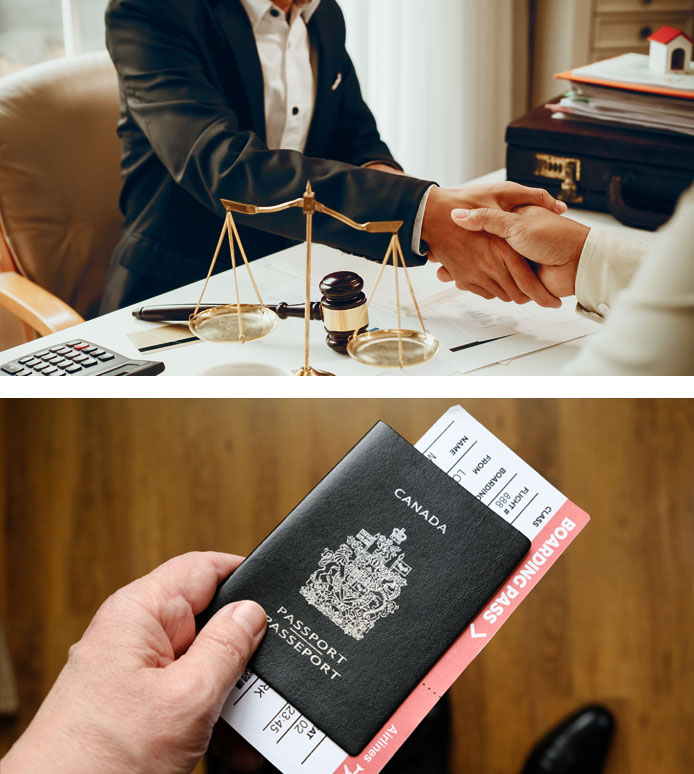 We launched our "Pro Bono" program giving FREE legal advice on how to apply and process an application for skilled migrants. We provide free one-on-one consultation includes your profile evaluation and initial assessment on your eligibility to migrate to Canada, legal advice concerning the Canadian federal skilled-worker program, and guidance to document requirements. With prior reservation and based on certain criteria, we shall maintain an open-door policy where you can come, ask us questions and, we provide you with computers, internet, and all necessary tools needed to apply, free of cost.
We want you to be empowered to make the right decision for your future and, at the same time saving you by hiring unnecessary service providers and spending your hard-earned savings. We have stood strong in the industry as experts and, we would like to ensure that you pick the right country as your home. We are driven by our mission to offer reliable advice, an enhanced and well-defined understanding of the Canadian visa and immigration application process. Who better to guide than a Canadian law firm, successfully sending over thousands of skilled workers.
We welcome individuals who wish to start their dreams and plan to migrate to Canada, with no commitment at all.
Easier Processing of Canadian Permanent Residency with Bayat Group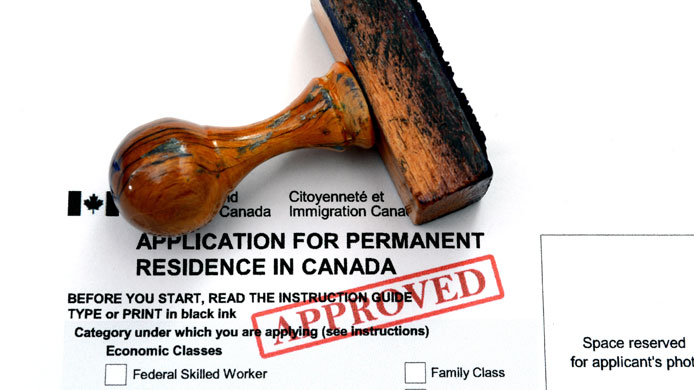 We're here to take away your headache and focus on successfully getting you a permanent residency. We take care of end-to-end legal and documentation services. There will be no obligation on you to sign up with us unless you are eligible and ready to start your immigration paperwork
Bayat Legal Services' is a boutique law firm established in 1993 by our distinguished founder, Mr. Sam Bayat continuing his 27 – year's legacy of excellence; we remain dedicated to maintaining the quality of the Bayat Group brand in everything we do.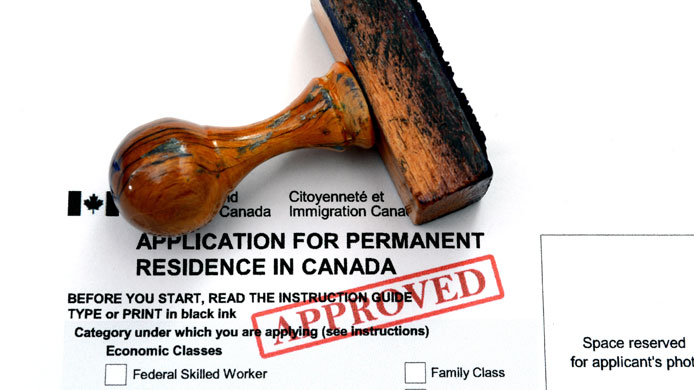 Who Qualifies for Canadian Permanent
Residence/Skilled Worker Immigration?

Under Express Entry, Federal Skilled Workers across 347 eligible occupations who meet minimum entry criteria, submit an expression of interest profile to the Express Entry Pool. The profiles of candidates in the pool are ranked under a Comprehensive Ranking System. The highest-ranked candidates will be considered for an invitation to apply for permanent residence. Candidates receiving an invitation must submit a full application within a delay of 60-days.
Federal Skilled Workers are persons with suitable education, work experience, age and language abilities under one of Canada's official languages and who are selected under the Express Entry Immigration system to apply for permanent residence.
To be eligible for admission to the Express Entry Pool as a Federal Skilled Worker, applicants must meet the following conditions:
Must have at least one-year of continuous full-time paid work experience or the equivalent in part-time continuous employment within the last 10 years in one of 347 eligible occupations listed under the applicable National Occupational Classification system; AND
Work experience must be classified within Skill Type 0 (Managerial Occupations), Skill Level A (Professional Occupations), or Skill Level B (Technical Occupations and Skilled Trades) within the meaning of the National Occupational Classification system; AND
Score sufficient points under the skilled worker point grid comprising of six selection factors. The current pass mark is 67 points;

Take language testing from a recognized third party and demonstrate intermediate-level language skills in English or French corresponding to the Canadian Language Benchmark of 7

Have suitable settlement funding;

Undergo a successful security background and medical examination.
Authorised Government Agent
Dominica

St. Kitts & Nevis

Antigua & Barbuda

Grenada

St. Lucia
Bayat legal services' proudly celebrating 26 years of authenticity.
Bayat Legal Services

is a boutique law firm that offers meaningful advice and services to business persons in terms of migration, second passport, and citizenship by investment as well as residency by investment. We enable you to obtain security, stability, and freedom - changing your life for the better.
Dubai U.A.E (Head Office)
ADDRESS:

23rd Floor, Al Moosa Tower II, Trade Centre Area,
Sheikh Zayed Rd., Dubai, U.A.E.

EMAIL:

pro.bono@bayatgroup.com