United Kingdom
Innovator Founder Visa Program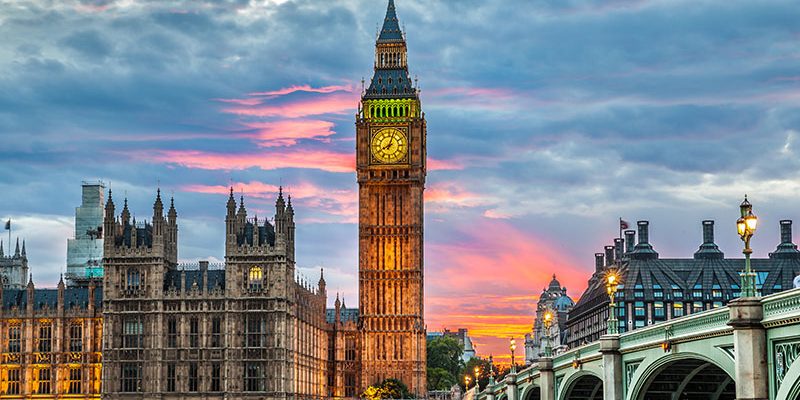 The United Kingdom continues to be a favored investment destination, with its capital city London recognized as a global financial hub. The country attracts businessmen from around the world, and its government maintains well-established immigration programs that undergo periodic enhancements and reforms.
Among the latest British initiatives that is gaining popularity among entrepreneurs is Innovator Founder Visa Program.
The Innovator Founder Visa targets individuals with business expertise, able to establish a new, scaling business in the UK.
Eligibility
To be eligible, applicants must showcase ample investment funds for business initiation. Additionally, their business plan must receive endorsement and approval from the Home Office. The business idea should be new, unique and viable, with potential for growth.
If the business meets the eligibility criteria, the endorsing body will provide an endorsement letter. Applicants must fulfill certain conditions, including meeting the English language requirement (CEFR level B2), being at least 18 years old, and demonstrating adequate personal savings to support themselves while in the UK.
Residency in the UK
The UK offers one of the highest living standards in the world. The Innovator Founder Visa holders have right legally to reside and run the business in UK.
Health & Education
Access to premium healthcare and education services after obtaining UK residency.
Family Inclusion
The main applicant for the UK Innovator Founder Visa can include spouse and children in the application and attain the UK residency for the whole family.
Business Opportunities
Access to the solid banking system and financial services, along with markets for business expansion throughout Europe.
Permanent Residency
After holding the UK Innovator Visa for three (3) years, holders become eligible to become UK permanent residents and attain Indefinite Leave to Remain (ILR)
Pathway to UK Citizenship
After maintaining ILR (Indefinite Leave to Remain) status for at least one year and living in the UK for the past five years, it is possible to apply for UK citizenship.
The UK Innovator Founding Visa does not has any specific, set investment threshold. However, in order to attain an endorsement letter investment should start from £ 50,000
| | |
| --- | --- |
| Investment in innovative start-up | £ 50,000+ |
| Joint Venture Business with UK partner | £ 200,000 – £ 250,000 |
| | | |
| --- | --- | --- |
| | Apply (outside the UK) | Extend or Switch (in the UK |
| Main Applicant | £ 1,036 | £1,292 |
| Spouse or children | £ 1,036 (for each person) | £1,292 (for each person) |