Türkiye
Citizenship By Investment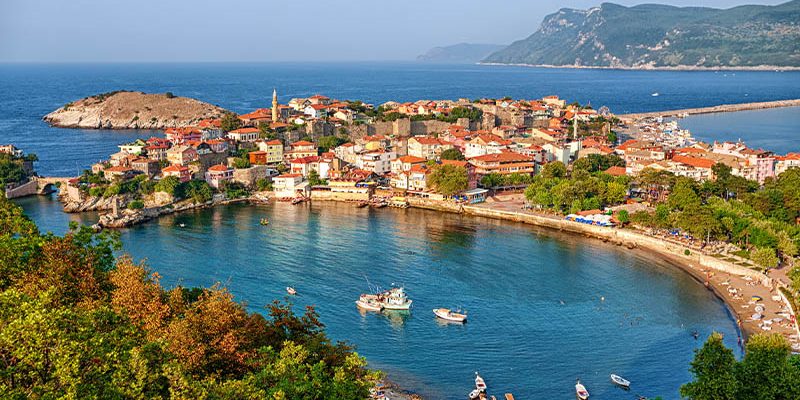 The Citizenship by Investment Program of Türkiye allows foreigners to obtain citizenship in exchange for a property investment valued at least US$ 400,000. The program also offers alternative investment avenues.
Investment Options
Purchase of a real estate;
Fixed capital transfer;
Bank deposit;
Investment in Government Bonds;
Buying shares of a real estate investment fund or a venture capital investment fund;
Investment in a private pension system
Creation of at least fifty (50) jobs.
Family Inclusion
Applicants for the Türkiye CBI program can include spouses and children under the age of 18 years, as well as disabled children of any age, as dependents in the citizenship application.
Eligibility Criteria
To be eligible for the Turkish citizenship by investment program, the main applicant needs to be at least 18 years old, must not have stayed illegally in Turkey, and is required to cover the associated taxes and process costs. They have also to pass the Due Diligence review.
Remarkably, Türkiye CBI applicants are not required to disclose their source of funds. Citizenship acquired through the CBI program can transferred to descendants. The country allows dual citizenship, thus there is no need to renounce the current citizenship(s).
Moreover, Turkish passport holders have the opportunity to relocate to the USA and establish a business through the E-2 Investor Visa. However, Türkiye boasts high living standards and its citizens enjoy secure environment and high-quality lifestyle.
Visa-free travel
Turkish citizens enjoy visa-free access to over 111 countries and territories.
Potential ROI (Return on Investment)
Acquired real estate can be rented out, generating profits for the owner.
Simple Application Process
Application process is straightforward and can be accomplished in 3-6 months. There is no previous experience or language requirement.
Favorable Taxation
Türkiye does not impose taxes on worldwide income, capital gains, gifts, wealth, and inheritance.
Accessible World-class Healthcare
Turkish citizens have access to public health services provided by the state, including medical treatments, emergency care, and preventive care.
No Physical Residency Requirement
Investors are eligible to apply immediately without any specific physical residency prerequisites. The whole application process can be accomplished remotely.
Foreign investors who fulfill at least one of the investment options listed below can attain citizenship in Türkiye:
Purchase of real estate(s) (residential or commercial) in Türkiye with a minimum value of US$ 400,000, and the mandatory holding period of three (3) years
A fixed capital transfer of at least US$ 500,000 into a Turkish company.
Depositing at least US$ 500,000 into a Turkish bank, with a mandatory holding period of three (3) years.
Purchasing Government bonds valued at a minimum of US$ 500,000, with a mandatory holding period of three (3) years.
A purchase of government bonds with value of USD 500,000, maintain it for at least 3 years.
Commitment of at least US$ 500,000 into a private pension system in Türkiye, with mandatory holding period of three (3) years
Creation of employment opportunities for a minimum of fifty (50) individuals, officially endorsed by the Turkish Ministry of Family, Labor, and Social Services.
Applicable Fees
The Türkiye CBI applicants are required to cover the following:
| | |
| --- | --- |
| Due diligence fee for main applicant | USD 7,500 |
| Due diligence fee for any dependent above 16 | USD 4,000 |
| Application forms per applicant | USD 250 |
| Passport fees | USD 300 |