Greece
Residency By Investment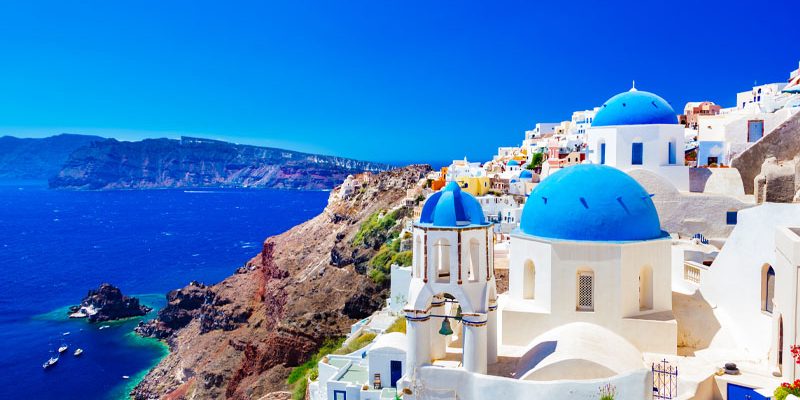 The Greek 'Golden Visa' Program is one of the most cost-effective routes to secure EU residency for foreign investors and their families. Purchase of one or several immovable properties in Greece with minimum value of €250,000 opens a path leading to Permanent Residence Permit in this EU-member country, part of the Schengen Zone.
Initial Residence Permits have five (5) year validity.
Effective as of July 31st, 2023, the minimum investment threshold has been doubled in specific regions of Greece (including Athens, Mykonos, Santorini, and Thessaloniki), now set at €500,000. Furthermore, these regions are subject to the single property rule, and the increased threshold must be met without the option to split investments in several properties.
The option to renew the five-year Residence Permit is available every subsequent five years as long as the applicant retains ownership of the property.
Family Inclusion
The Greece 'Golden Visa' program encompasses the main applicant's spouse or partner, children under 21 years old and parents of both the main applicant and the spouse.
Permanent Residency & Citizenship
After seven years of residency, it is possible to apply for permanent residency in Greece. Citizenship can be obtained after living in Greece for at least seven years and meeting additional requirements, including knowledge of the Greek language.
Visa-free travel
Visa free access to Schengen Zone for three (3) months within a 6-months period.
Potential ROI (Return on Investment)
The purchased property can be rented out to generate yields. There is no income tax for non-residents.
Healthcare and Education
Access to premium healthcare and education after getting a residence permit in Greece.
Simple and Fast Procedure
Attaining the residency in Greece typically takes around 50 to 60 working days. No interview or language test, and education or managerial experience required.
No Residency Requirement
There is no physical residency requirement prior to or after residence permit has been issued.
High Living Standards
Greeks enjoy secure environment and high-quality lifestyle.
Purchase of a real estate with minimum value of €250,000 outside Athens, Mykonos, Santorini, and Thessaloniki
Purchase of a real estate with minimum value of €500,000 in Athens, Mykonos, Santorini, or Thessaloniki
In addition to the Real Estate Investment option, the Greece Golden Visa program provides the following investment avenues:
A capital transfer of at least €400,000 into a company registered in Greece;
Purchase of Greek government bonds with an acquisition value of at least €400,000;
Bank deposit of at least €400,000 to a Greek credit institution of at least one-year duration with a standing renewal order;
Purchase of shares, corporate bonds or bonds of the Greek government at a minimum value of €800,000;
Purchase of at least €400,000 worth of equity shares in an equity fund;
Purchase of at least €400,000 worth of shares or shares in an Alternative Investment Firm (AIF), which is incorporated in Greece or in another EU Member State and is intended to invest exclusively in real estate in Greece.
Applicable Fees
The following fees apply for the Greece 'Golden Visa' program:
| | |
| --- | --- |
| Due diligence fee for main applicant | USD 7,500 |
| Due diligence fee for any dependent above 16 | USD 4,000 |
| Application forms per applicant | USD 250 |
| Passport fees | USD 300 |