Spain
Residency By Investment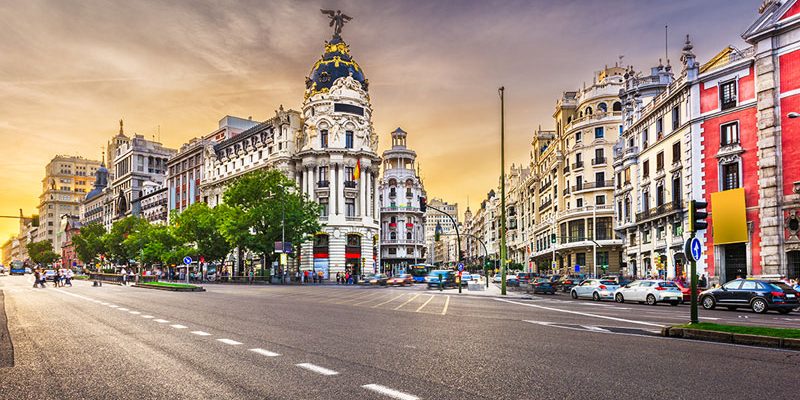 The Spain Golden Visa presents an exclusive residency by investment program, offering a direct route to residency and potential citizenship for non-EU nationals who make a considerable investment in the country.
To become eligible for the Golden Visa, a significant investment in Spain is required. The primary avenue frequently pursued involves investing a minimum of €500,000 in various real estate options such as residential properties, commercial spaces, or land.
Additional avenues for securing a Spanish golden visa includes buying Spanish government bonds, funding a Spanish financial institution, or acquire shares in Spanish companies.
Family Inclusion
Main applicants for the Spain 'Golden Visa' program can include spouse or partner, children under 18, and dependent children over 18 if studying or financially dependent. They can also include parents over the age of 65 (or younger if financially dependent) of the main applicant and the spouse in the RBI application.
Eligibility
In order to qualify for the Spain Golden Visa, applicant must be a non-EU national with age of 18 years or older. They must have a clean criminal record, absence from the nation's undesirable list, valid medical insurance and health certificate, no prior Schengen visa denials or entry refusals, and ample funds for sustaining their residency in Spain.
Validity and Renewal
The initially issued residence card is valid for a period of two (2) years and can be renewed every 5 years.
Permanent Residency
After holding the Golden Visa for five years, it is possible attain a permanent residency in Spain.
Citizenship
After ten years of residency, foreigners might qualify to apply for Spanish citizenship. This is subject to meeting extra requirements, such as knowing the Spanish language and passing a citizenship test.
Visa-free travel
Visa free access to Schengen Zone for three (3) months within a 6-months period.
Legally ensured
Since 2013, the Spain 'Golden visa' program has been established in accordance with the law and enjoys government guarantees.
Healthcare & Education
Access to premium public healthcare and education after getting a residence permit in Spain.
Simple and Fast Procedure
Attaining the Golden Visa in Spain typically takes around 1-2 months. No interview or language test, and education or managerial experience required.
Path to Citizenship
After five (5) years of legally residing in Spain, foreigners can obtain Permanent Residence, and after five (5) more years, they become eligible to apply for citizenship.
High Living Standards
Spain's resident's enjoy secure environment and high-quality lifestyle.
The Spain 'Golden Visa' or Residency by Investment program offers the following investment options:
| | |
| --- | --- |
| Purchase of a real estate valued at least | EUR 500,000 |
| Deposit at a Spanish bank of at least | EUR 1 million |
| Acquire share in Spanish company of at least | EUR 1 million |
| Buying Government Bonds valued at least | EUR 2 million |
Investment must be retained for at least five (5) years.
Applicable Fees
Along with qualified investment applicants for the Spain 'Golden Visa' program have to cover the following fees:
| | |
| --- | --- |
| VAT | EUR 50,000+ |
| Stamp Duty | EUR 7,500 |
| Notary and registration fee | EUR 1000+ |
| Heal insurance | EUR 1000+ (for each applicant) |