Antigua & Barbuda – 2
Citizenship By Investment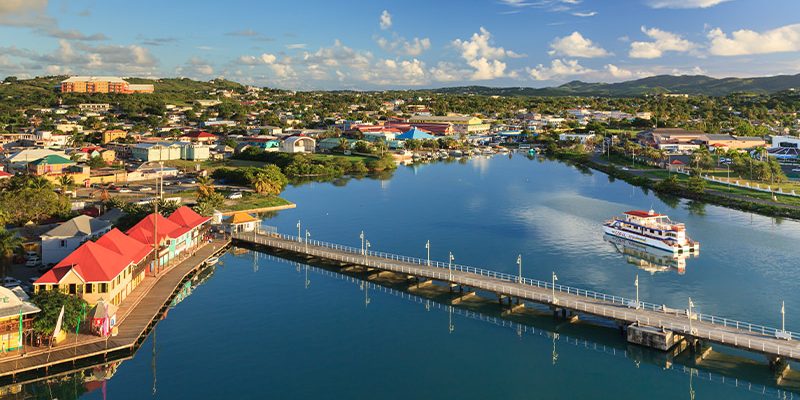 Antigua and Barbuda offer a Citizenship by Investment program, allowing eligible individuals
to obtain citizenship in exchange for a financial contribution to the country. The program
offers investment options such as contributions to the National Development Fund, real
estate investments, or investments in an approved business.
Applicants must meet the eligibility requirements and undergo a thorough due diligence
process, which includes background checks and verification of the source of funds.
Antigua and Barbuda allow for the inclusion of certain family members as dependents in the
application, such as the spouse of the main applicant, dependent children of the main
applicant, or the spouse, who are under the age of 18 and additionally, dependent children
between up till the age of 30 may be included. Dependent Parents or Grandparents of both
the main applicant and spouse above the age of 55, Children with disabilities may also be
eligible as dependents regardless of their age. Also most recently, Siblings of the main
applicant, or his/her spouse, can be included
Visa-free travel
Visa-free access to over 131+ countries and territories including EU, UK, Russia, Ukraine, Singapore, etc.
Legally ensured
.Since 2013, the program has been established in accordance with the law and enjoys government guarantees.
Simple Procedure
Crafted for a seamless and uncomplicated journey, attaining your new citizenship typically takes around 6 months.
Tax benefits
Antigua & Barbuda does not impose personal income tax, wealth tax, gift tax, inheritance tax, or capital gains tax on its citizens.
No physical residency required
You are eligible to apply immediately without any specific physical residency prerequisites.
Dual Citizenship allowed
You do not have to renounce your existing citizenship(s). Antigua & Barbuda has a favorable stance on dual citizenship, allowing individuals to enjoy the benefits and privileges of being citizens of multiple countries.
National Development Fund.
A. For a single applicant, or a family of 4 or less
| | |
| --- | --- |
| Contribution | USD 100,000 |
| Processing fee | USD 30,000 |
B. Family of 5 or more
| | |
| --- | --- |
| Contribution | USD 125,000 |
| Processing fee up to four | USD 30,000 |
| Processing fee for each additional dependent | USD 15,000 |
Real Estate
To qualify for citizenship under the real estate option, the government requires applicants to make an investment in designated, officially approved real estate with a value of at least US$ 400,000 plus the payment of government processing fees and due diligence fees, however, Two (2) applications from related parties can make a joint investment, with each applicant investing a minimum of US $200,000 in order to qualify. All processing and due diligence fees remain unchanged.

For a single applicant, or a family of 4 or less
Contribution
USD
400,000 or USD 200,000 (Join investment)
Processing fee
USD
30,000
Processing fee up to four
USD
30,000
Processing fee for each additional dependent
USD
15,000
All remaining fees are unchanged. Therefore, the following fees continue to apply under both arms of the Programme:
| | |
| --- | --- |
| Processing Fee | USD 1,000 (per application) |
| Certificate of Naturalisation Fee | USD 250 (per applicant) |
| Due Diligence Fee for the main applicant | USD 7,500 |
| Due Diligence Fee for a dependant aged 16 or over | USD 4,000 |