Malta
Residency By Investment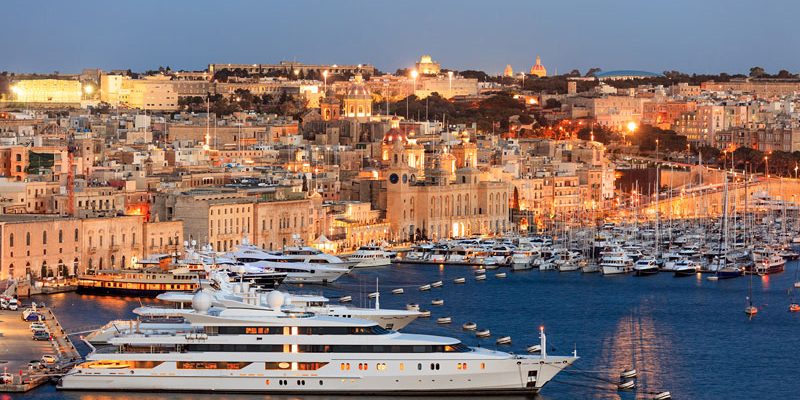 The Malta Permanent Residency Program (MPRP), often referred to as the Maltese 'Golden Visa' program, was launched in March 2021. It offers foreigners the opportunity to obtain residency in this EU-member country in exchange for a real estate investment and donations. The MPRP is administered by the Residence Malta Agency.
Eligibility Criteria
MPRP applicants are required to be at least 18 years old, be a non-EU national and in good health. They have to pass stringent due diligence and proof the legal origins of investment funds. Main applicants have to submit an affidavit confirming that, as of the application date, they possess capital amounting to no less than EUR 500,000, with at least EUR 150,000 of this in the form of financial assets.
Family Inclusion
The MPRP is available to couples, their children, and to parents and grandparents of any age on both sides of the family. It is possible to add other dependents at a later stage of application.
Permanent Residency & Citizenship
Residency obtained through the MRVP is granted for life. However, ID cards must be renewed every five (5) years. After five years of continuous residence in Malta, permanent residents can apply for Maltese citizenship by naturalization.
Visa-free travel
Visa free access to Schengen Zone for three (3) months within a 6-months period.
Healthcare & Education
Access to premium healthcare and education throughout the EU after obtaining a residence permit in Malta.
Safe Haven
Acquire the indefinite right to live, work, and conduct business in Malta, known for its secure environment and stability.
High Living Standards
Maltese people enjoy secure environment and high-quality lifestyle.
Family Inclusion
Four generation of family can be included in the Malta 'Golden Visa; application, including a investor and a spouse, children, parents and grand-parents.
Tax Residency
Opportunity to establish tax residency in Malta after physically residing in the country for more than 183 days per year.
Investment & Donation Options
Investment in a real estate
 

Non-refundable contribution to the special government fund 

 

The South of Malta or Gozo

 

Elsewhere in Malta

 

Buying a Realty

 

At least EUR 28,000, plus EUR 7,500 per parent

 

at least EUR 300,000

 

at least EUR 350,000

 

Renting a realty

 

At least EUR 58,000, plus EUR 7,500 per parent

 

the annual rent value should be at least EUR 10,000

 

the annual rent value should be at least EUR 12,000 

 

Administration Fee

 

EUR 40,000

 

A non-refundable donation to a non-governmental organization registered in Malta

 

EUR 2,000

 
Applicants have to cover medical insurance and other legal and processing fees (translations, notary services, etc.) associated with the application. The investment must be kept for at least five (5) years, after which it turns re-salable.