Egypt
Citizenship By Investment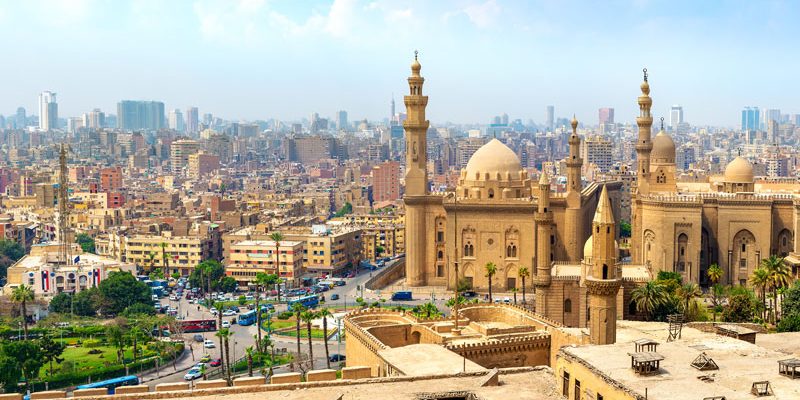 The Egypt Citizenship by Investment (CBI) program enables foreigners to acquire Egyptian citizenship and a passport in exchange for investments or donations. There are four distinct investment avenues available:
Purchase of a real estate in a government-approved project or from private property developers, or private owners.
Business Investment.
Bank deposit.
Donation to the public treasury.
The required sums can be covered through separate installments within a one-year period. CBI applicants are given a temporary residency during this period, with citizenship being granted upon completion of the investment.
Family Inclusion
The application allows for the inclusion of the main applicant's legally recognized spouse, who becomes eligible for Egyptian citizenship two years after the main applicant. In total, the application can encompass up to four wives and their accompanying children under the age of 21.
Eligibility Criteria
To be eligible for the Egypt citizenship by investment program, main applicants needs to be at least 21 years old, with a clean criminal record and be in good health. They must also have the financial means to make the required investment or donation. Egypt allows dual citizenship, thus there is no need to renounce the current citizenship(s). Egyptian passport holders have the opportunity to relocate to the USA and establish a business through the E-2 Investor Visa.
Visa-free travel
Egyptian citizens enjoy visa-free access to over 50 countries and territories, mostly Arab states.
E-2 Investor Visa in USA
Since Egypt has a treaty on commerce and navigation with the USA, Egyptian nationals are eligible to apply for the E-2 Investor Visa in the USA.
Strategic Location
Egypt, as a gateway between Africa and the Middle East, offers easy reach to the promising markets and economies.
Diplomatic Support
During emergencies abroad, Egyptian citizens can get assistance from embassies and consulates located around the world, including consular services.
Rich Cultural Heritage
Become part of Egypt's rich cultural and historical legacy, from the ancient pyramids to the lively streets of Cairo.
Legally Ensured
Since 2018, the Egypt CBI program is operational in compliance with the Egyptian legislation and benefits from government guarantees.
The Egypt Citizenship by Investment (CBI) program offers the four investment avenues:
| | |
| --- | --- |
| Real estate investment | USD 300,000 |
Residential or commercial property(ies) anywhere in Egypt, excluding the Sinai Peninsula. The investment must be retained for at least five (5) years)
| | |
| --- | --- |
| Business investment | USD 350,000 |
Out of which USD 100,000 goes as a donation to the public treasury. Investment can be made in an existing business or the establishment of a new enterprise. The investment must be held for at least five (5) years.
| | |
| --- | --- |
| Deposit in an Egyptian bank | USD 500,000 |
Investment must be held for at least three (3) years, without any accrued interest.
| | |
| --- | --- |
| Donation to the State Public Treasury | USD 250,000 |
A non-refundable contribution is paid at the Central Bank of Egypt on the Public Treasury's account.
| | |
| --- | --- |
| Application Processing | USD 5,000 |
| Legal fees | USD 2,000-10,000 |