Hungary
Residency By Investment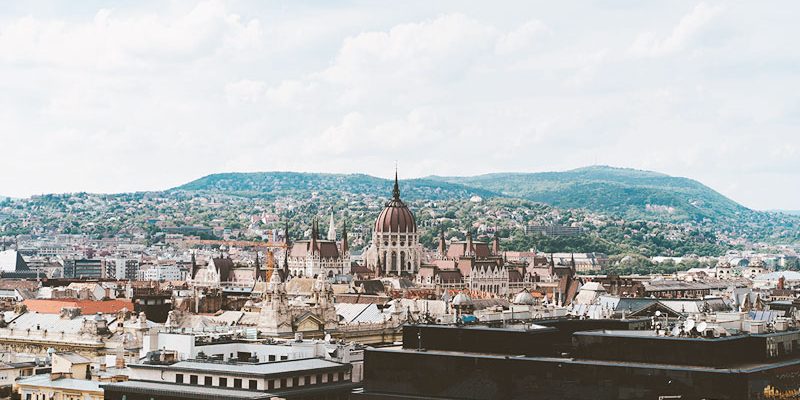 The Hungarian Residency by Investment (RBI), or 'Golden Visa' program allows non-EU nationals and their family members to obtain a residence permit in Hungary in exchange for a real estate investment.
The program is not comprehensively described in the legislation. However, residence permits are granted on the basis of the 2007 Hungarian Act on the Entry and Stay of Foreign Nationals, falling under 'other reasons' for obtaining residence permits in Hungary.
The investment must be made in a fully-finished residential property valued at a minimum of HUF 56 million (equivalent to approximately EUR 155,000). Loan funds can't be used for the transaction. The acquired property can't be rented out, and applicants need to be sole occupants of the premises.
The investment can be made after the approval and issuance of interim residence permits. The main applicant will have 90 days to complete the property acquisition. If this deadline is not met, the issued ID cards will be annulled.
The application process involves Due Diligence checks, and applicants must provide evidence of sufficient funds to accomplish investment (at least EUR 200,000) and regular income for residing in Hungary: EUR 27,000 for the main applicant and EUR 16,000 for each dependent. These funds must be present in the account at the time of applying for the residence permit.
The program does not ban any nationality. It is open to any non-EU citizen, including Russians, Belarusians and Iranians.
Hungary 'Golden Visa' holders can apply for permanent residence status after 3 years of continuous residency, and after eight (8) years of legal residency, they can apply for citizenship. However, applicants need to meet the requirements of continuous residence and pass language and history tests.
Family Inclusion
Hungary's 'Golden Visa' investors, as main applicants, have the option to include their family members as dependents in the residency application. This includes the spouse, financially dependent and unmarried children (without age restrictions), and parents of the main applicant or spouse.
Residency Requirement
Hungary 'Golden Visa' holders are not required to physically reside in the country to maintain their residency, but they must maintain the property and registered address.
Residence Permit Validity
The successful main applicant is granted a 5-year residency permit, while all dependents are issued 3-year permits. These permits can be renewed indefinitely as long as ownership of the qualifying residential property is maintained and they have been present in the Schengen Area for at least 60 days in the 183 days leading up to the visa's renewal.
Visa-free travel
Visa-free access to the EU's Schengen Area for up to 90 out of 180 days.
Simple and Fast Procedure
Attaining the residency in Hungary typically takes around 2-4 months. No interview or language test, and education or managerial experience required.
Hedge Against Instabilities
A second home in the EU can serve as a hedge against socio-political or economic turbulences and future uncertainties.
EU Tax Heaven
Hungary has one of the most liberal Tax Code in the EU: Corporate tax is just 9% and income tax is 15%.
Healthcare & Education
Access to premium healthcare and education institutions after getting a residence permit in Hungary.
High Living Standards
Residents in Hungary enjoy secure environment and high-quality lifestyle.
Purchase of a real estate with minimum value of HUF 56 million (EUR 155,000) in the designated area (Capital city Budapest, as well as Pest, Győr-Moson-Sopron, Komárom-Esztergom, Vas and Zala Counties). The residential property must be large enough to satisfy minimum requirements of 6 sq.m. per family member.
| | |
| --- | --- |
| Application processing state fee | EUR 30,000 |
| Due diligence & professional services fees | EUR 30,000 per family (two adults and all minor children) + €10,000 per additional adult dependent |
| Legal fees for a real estate transaction | 0.5-1% |
| Sales tax | 4% |
| Stamp duty | EUR 135 |
| Visa application fee | EUR 110 per applicant |