Greece Digital Nomad Visa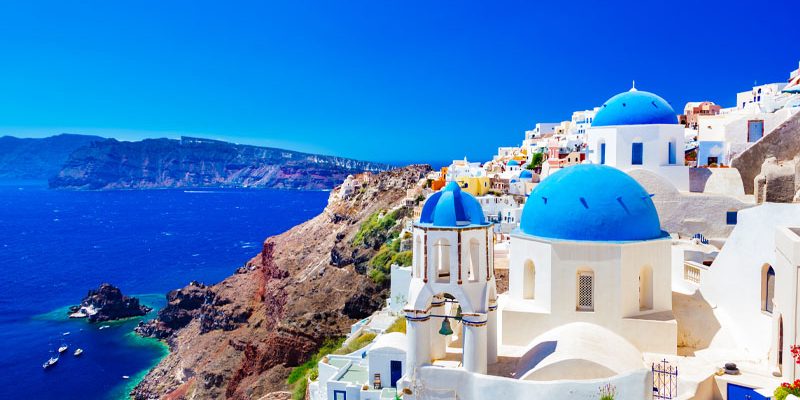 The Greek government introduced Digital Nomad Visa program in September, 2021 offering a residence permit to non-EU nationals who work remotely for companies outside of Greece.
Validity period
The initial issued visa is valid for one year and can be renewed for another two-years period.
Persons who enjoy visa-free access to Greece, or are already residing in the country legally, can apply for a two-year residence permit at the Aliens and Immigration Department of Greece.
Application
Applications for the Greek Nomad visas must be submitted at the Greek diplomatic mission (embassy or consulate) in the country of residence.
‍Eligibility
Applicants need to have monthly income of at least EUR 3,500 (after tax). To bring a spouse along, the amount increases by 20%, and 15% for a dependent below 18.
They need to prove that they are digital nomads and work remotely for the company registered outside Greece.
Self-employed persons must submit confirmation of their business activities, corporate purpose, and business address.
Required Documents
The Digital Nomad visas in Greece are a Type D visas, and these are the documents required for a Type D visa application:
Completed application form (Under the "main purpose of journey" section, select "other" and then input "remote work". It will separate applications as a digital nomad application;
A valid passport valid for at least six months after leaving Greece;
Two passport photos;
Proof of accommodation in Greece
Travel insurance;
Police clearance certificate;
Medical certificate.
To apply for the Greek Digital Nomad visa, the applicant must provide:
A declaration letter;
Proof of sufficient funds;
Proof of employment;
Receipts of covering visa fees.
Low Cost of Living
Greece is a relatively affordable country to live in, compared to other European states, while maintaining high-standards of living.
High Quality of Lifestyle
Greece boasts beautiful beaches, delicious food, and friendly people. The warm climate and developed tourism infrastructure sustain a more relaxed lifestyle.
Tax breaks
Digital nomads who live in Greece for more than 183 days in a year are eligible for a 50% tax reduction on their income for the first seven years of their residency.
Visa-free Access to the Schengen Area
The Greek Digital Nomad Visa allows holders to travel freely within the 26 EU countries of Schengen Area.
Minimum monthly income
EUR 3,500
Plus 20% (EUR 7001) for a spouse,
and 15% (EUR 525) for each child under 18.
| | |
| --- | --- |
| Application fee | EUR 75 |
| Administration fee | EUR 150 |