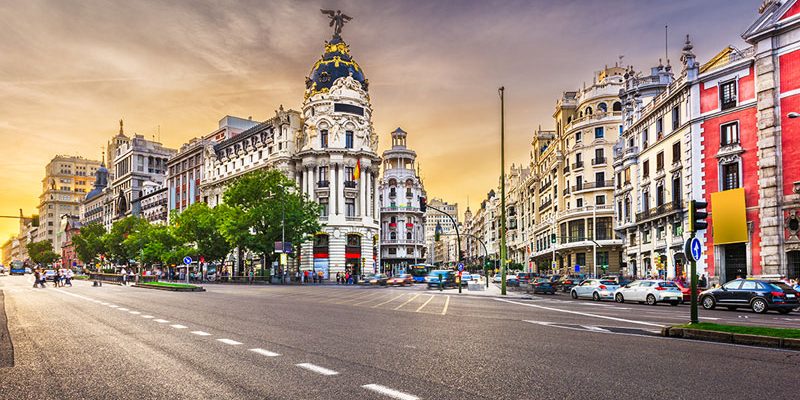 The Spain Digital Nomad Visa Program, launched in the end of 2022, allows non-EU citizens to live and work remotely from Spain for up to five years. The program is designed to attract skilled workers and entrepreneurs to Spain.
Visa Validity
The Spain Digital Nomad Visa is valid for one year, and can be renewed for up to five years. After five years of living and working in Spain on a Digital Nomad Visa, applicants may be eligible for a permanent residence permit.
Eligibility
Applicants for a Spain Digital Nomad Visa must meet the following criteria:
Be non-EU/EAA national;
Be employed by a company that is registered outside of Spain, or be self-employed with clients outside of Spain;
Applicants must have a minimum monthly income of EUR 2,160, or €25,920 per year. The income threshold increases, if applicants want to include family members in the application.
Have private health insurance that covers the entire stay in Spain;
Applicants must have a clean criminal record.
Required Documents
Applicants for a Spain Digital Nomad Visa, need to submit the following documents:
A completed application form;
A valid passport
Two passport-sized photos
Proof of employment or self-employment
Proof of income
Proof of private health insurance
Police clearance certificate
Visa-free Access to the Schengen Area
Spain Digital Nomad Visa holders can travel visa-free throughout the 26 EU countries of the Schengen Area.
High Living Standards
Spain boasts high-quality lifestyle and Digital nomads who are residents of Spain have access to the same public healthcare and education as Spanish citizens.
Tax breaks
Digital nomads in Spain who qualify for the special tax regime can pay a reduced tax rate of 24% on their income for the first four years, instead of the standard rate of up to 48%.
Access to Banking and Tax Number
Digital nomads who are residents of Spain can open a bank account and obtain a tax number, which gives them access to a range of financial services and products.
Minimum monthly income
EUR 2,160
At least 200% of the set minimum salary in Spain
Family units of two people, including the visa holder, must have an additional 75% of the country's monthly minimum wage (EUR 810 per month); 25% (EUR 270) is added for each family member after that.
(As Spain periodically updates its minimum salary amount, the income threshold might be slightly changed).
| | |
| --- | --- |
| Application fee | EUR 80 |
| Other expenses | costs for translating and apostilling documents; fee for obtaining NIE (Foreigner Identification Number) |