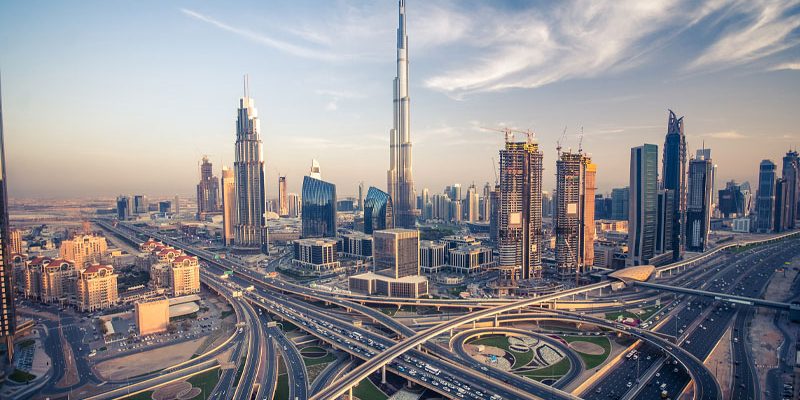 Work Remotely From Dubai (Virtual Working) Program
Government of Dubai (one of the UAE emirates) launched Work Remotely from Dubai Program4 in 2021. The program allows foreigners engaged in remote employment, or virtual work to receive a residence visa without a job requirement.
This visa allows the holder to stay in the UAE for a period of sixty days starting from the date of entry. During this period, the conditions for obtaining a residence permit with a one-year validity period must be fulfilled.
Family inclusion
After receiving a residence permit, a Digital Nomad Visa holder in the UAE can sponsor his/her family members to obtain dependent visas, provided that they provide proof of relationship and demonstrate sufficient funds to support them. Dependent visas require from applicants to undergo a medical examination at a government-approved medical center. Dependent visas do not allow to work in the UAE. They are valid for one year, with an renewal option.
Required documents
A recent color photo against a white background.
A passport copy with a validity of at least six months.
Proof of remote employment outside the UAE.
Evidence of a monthly income of at least USD 3,500 (bank statements).
Health insurance with UAE coverage.
Lifestyle
The UAE and Dubai offer a high standard of living, encompassed with excellent infrastructure, public services and quality of life.
Tax advantages
Digital nomad in Dubai are exempt from paying income tax, capital gain tax, withholding tax, and local taxes.
Access to Premium Healthcare
UAE boasts a top-notch healthcare system with state-of-the-art facilities and a high standard of healthcare services, provided by public and private entities.
Emirati ID Perks
Successful applicants are granted Emirates IDs, which can be used for many things in everyday life, such as banking, phone lines, housing rentals, and, if a visa-holder has children, the ability to enroll them in local schools.
| | |
| --- | --- |
| Minimum monthly income | USD 3,500 |
Application fee
USD 611
(includes application fee of USD 287 and other processing charges, medical insurance premium, and Emirates ID)